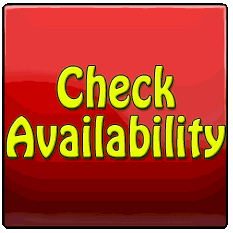 Frequently Asked Questions
What are are your cleaning procedures?
All equipment is sprayed down and disinfected after every party and open jump session with a medical grade cleaner. We use a fogger to apply the product, which allows us to treat all surfaces of the equipment. Once the equipment is fogged, it is left on to air dry.

How do I schedule a party with Bella's Bouncies?
It's easy! You can click on the availability button on the left, stop in at one of our locations, or give us a call at 847-546-7000 and we'd be happy to help you reserve your special day and time!

Is a deposit required?
A 50% non-refundable deposit is required to reserve your party. The balance is due and payable on the day of your party.

What if I need to reschedule or cancel my party?
• 15+ days prior to party - We will apply your deposit to your new date.
• 6-14 days prior to your party – You will lose your deposit. A new deposit will be required to hold your new date. If we are able to rebook your party time slot, we will apply your deposit towards a new date.
• 0-5 days prior to your party – You are responsible for 100% of the party price. You will lose your deposit. A new deposit will be required to hold your new date. If we are able to rebook your party time slot, we will apply your deposit towards a new date.
• Remember deposits are non-refundable (no exceptions).

What forms of payment are accepted?
For your convenience we accept cash, Visa, MasterCard, Discover and Amex. Sorry, no checks!!

How many guests can I invite?
You may invite up to 25 children for a private party.

What if I have more than the number of guests for my party?
We ask that you limit your guest list to as close to 25 children as possible.

Is there an additional charge for siblings, parents, and/or caregivers?
There is no additional charge for parents or caregivers. Other children would need to pay the $10 charge if the amount exceeds the party total.

What time should my guests and I arrive at the party?
To allow our staff sufficient time to clean and sanitize the equipment in between events, all parties are scheduled for 2 hours in the party/cake room and 90 minutes in the jump room. You get the full 90 minutes of continuous play in the jump room and use of the party room. The party host/hostess can come in 15 minutes prior to the start of the party to setup, and stay 15 minutes after the end of the party to clean up. Anyone arriving more than 15 minutes prior to the start of their scheduled time will not be admitted into the facility. i.e. you reserve the jump room from 3:00pm-4:30pm, you can arrive at 2:45pm to setup your party room and you have until 4:45pm to pack up any leftover food and gifts.

Do I need to stay at the party?
The party host is required to stay at the party. Other adults are also welcome to stay and enjoy the fun, or they can leave their emergency contact info with the party host/hostess and come back at the end of the party. It's the party host's responsibility to supervise their guests, making sure they follow the safety rules as posted.

Is each guest, including adults, required to have a completed/signed waiver?
For insurance purposes, all guests must have a waiver completed and signed by a parent/guardian. For your convenience, family members aged 17 years or younger may be included on the same waiver.

Are socks required?
For guest safety and enjoyment, socks are required to play on the inflatables. Socks can be purchased at the front desk should you forget them.

Will Bella's Bouncies provide supervision in the play area (s)?
No, parents are the operators of the inflatables and are responsible for making sure their children are following the safety rules.

Can a guest play while wearing a cast?
In the interest of safety, any guest wearing a cast or other motion limiting medical device (splint, sling, or brace) will not be permitted to participate on the inflatables. While we welcome them to attend the party and will not charge for their attendance, they will be prohibited from playing on the inflatables.

Can I spend more than the designated play time in the inflatable area?
Yes you can, but it depends on which time slot you reserve. Generally during the week we have more flexibility than on the weekends. Contact us to discuss extending your party times. There is an additional $50 charge for each additional 30 minutes you would like.

Do we have to move from one room to the other during the party?
No, we give you 90 minutes in both the jump room and the party/cake room plus an additional 15 minutes before and after to setup and clean up. You can go back and forth as often as you like.

Can I use my own decorations and/or paper products in the party room?
You're welcome to use your own decorations and/or paper products in the party room. To preserve the integrity of our party rooms, we do not permit wall or ceiling decorations, streamers, silly string, confetti, glitter or piñatas.

Are gratuities (tips) included?
No, but these guys and gals work hard to make sure your party is a success. So show them you appreciate their help if you are happy with their service.

When should I order pizza, beverages, goodie bags, & other options?
We ask that you order pizza, goodie bags, ice cream, etc. at least two-three days prior to the start of your party. We can typically accommodate requests within two days of your event, but not always. Also, because grown-ups love pizza too, don't forget to order additional pizza just for them.

Can I bring my own food, drinks, cake, etc. to my party?
We only allow outside food and beverages at our Lake Villa location. You can bring any food item you like, or we can order them for you. The choice is up to you. Each party room has a refrigerator, freezer and microwave. You must supply your own plates, napkins, cutlery, serving utensils, etc for any food you bring in. Alcohol is not permitted at Bella's Bouncies.

Can I bring my own goodie bags?
You are welcome to bring your own, or you can purchase ours for $3 each.

Are there any additional items I need to bring to the party?
If you will be bringing a cake, please bring a serving knife, plates, candles, and a lighter (no matches please). For your convenience, we also have candles and socks available for purchase.
What additional charges are there?
Excessive cleaning fees starting at $25. What could lead to an excessive cleaning fee? Any food/drinks found in the jump room and in the inflatables, using a smash cake, cake/frosting all over the floor in the party room are a few examples.

Not vacating your party room and/or jump room on time will result in a charge of $25 for every 5 minutes after your end time, unless arranged ahead of time.

Damage to equipment due to improper use. Charged based on repair company charges to us.